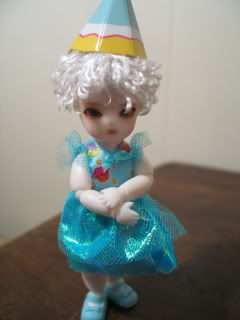 Hey, Evan...cute dress. Are you having a party today?

Evangeline: *silence*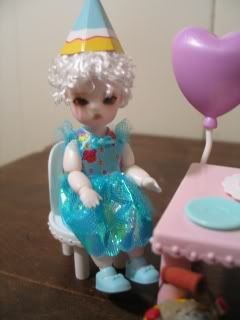 So...can I join your little shindig?

Evangeline: *silence*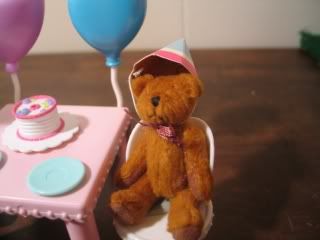 I see you invited your little bear friend. You never did tell me his name...

Evangeline: *silence*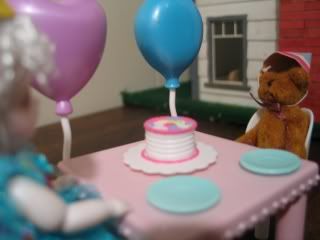 Evangeline: Would you like a piece of cake?

Yes, I would, thank you.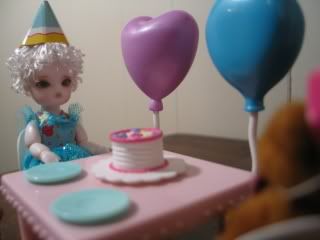 Evangeline: Oh, what's that? You're stuffed? I see...well, I'll be sure to send some home with you then.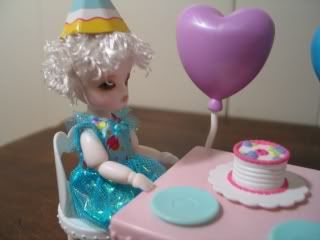 Evangeline: It's alright...it's plastic anyhow. I can't seem to get any real food around here. All I want is a DAMN burrito; but no...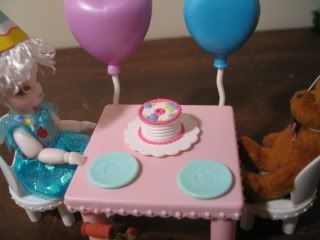 Evangeline: Yes, I know...she is, isn't she? *snicker*

Ahh, I get it...the silent treatment.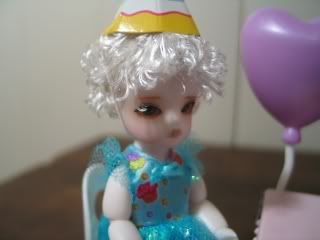 Eeeevaaangeeeliiine? You realize that the silent treatment doesn't work if the person doesn't know what they did wrong, don't you?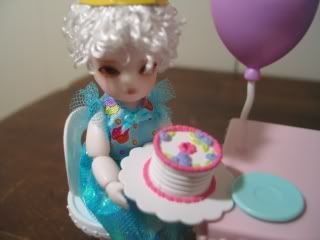 Evangeline: Oh...I'm sorry. I didn't notice you there. Would you like some cake too?

Indeed, I would.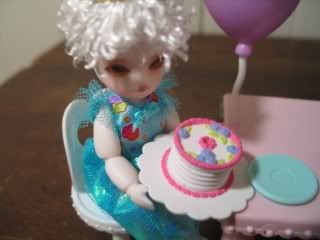 Evangeline! Don't you DARE throw that cake at me!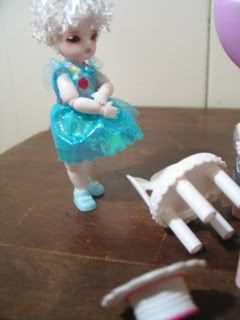 Look, if you tell me what's wrong, we can fix it.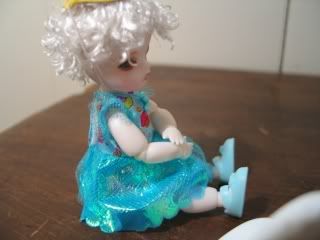 Come on...talk to me.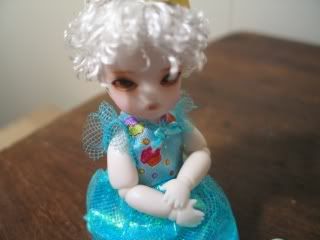 Evangeline: You've been thinking about getting another doll.

Ahh, I see.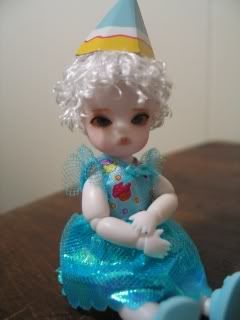 Even if I ever did....you'll always be my first and that means that you're special. Not to mention, that I'll never get another tiny so you'll always be the only one.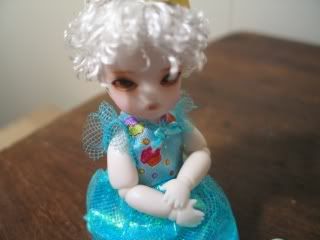 Evangeline: *snicker* THAT'S not IT! *dies laughing* I just don't want to share my clothes!

*sigh*