Evangeline insisted on being some sort of animal for halloween so I found her a leopard costume. I've explained halloween to her several times over the past few weeks; but I'm still not quite sure she understood the concept. I should have known something was up when she insisted on a themed photoshoot today and specifically requested that it "be posted all over the internet."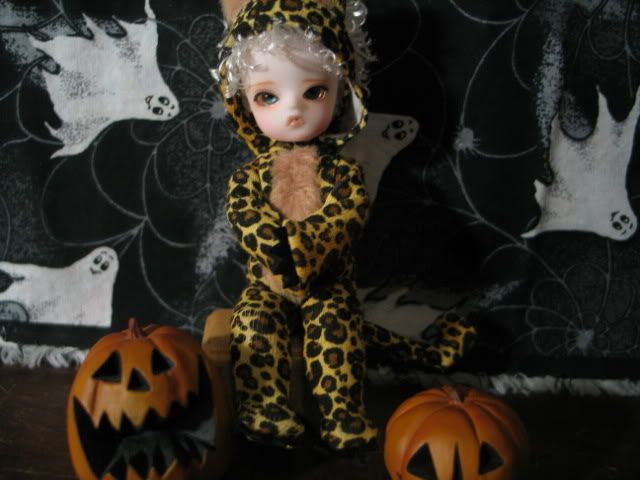 I'm glad you wanted to do a photoshoot today. Usually, I have to bribe you with toys or clothes.

Evangeline: Yeah, sure...which side do you think is my best side?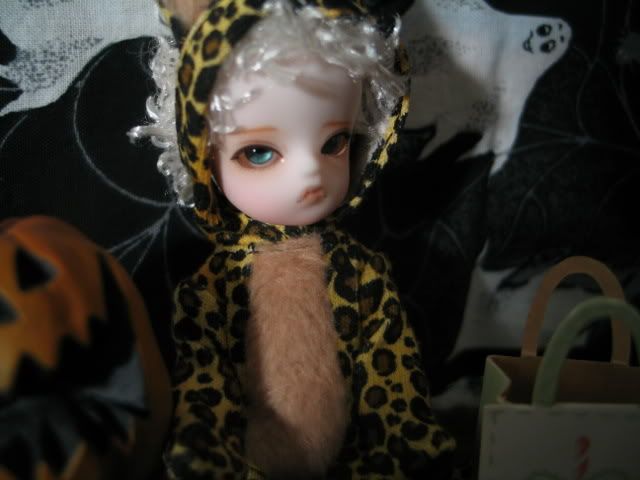 Both sides are fine.

Evangeline: Just fine? I strive for greatness. These pictures MUST be perfect!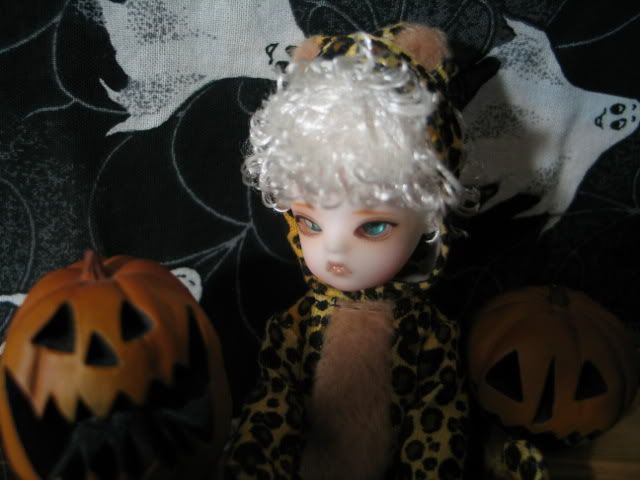 Why do I have a feeling that you have a hidden agenda?

Evangeline: What's an agenda?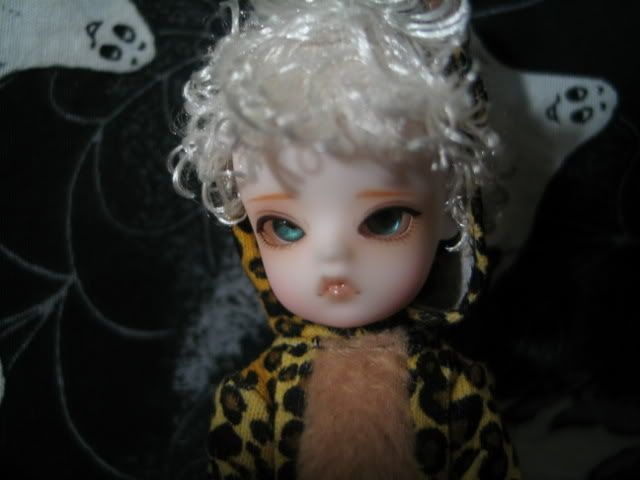 Don't play dumb with me, missy!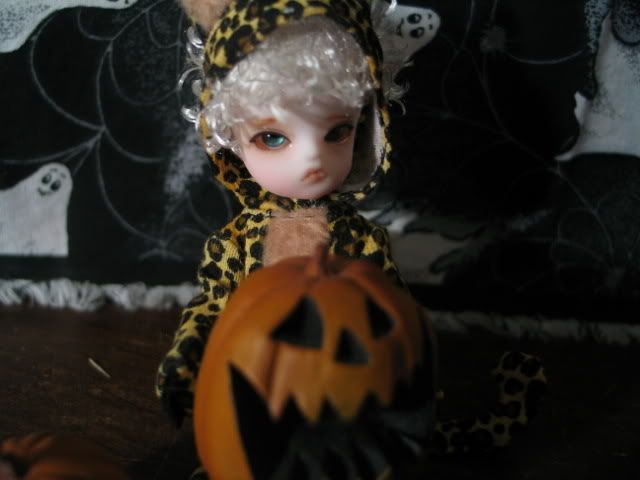 Evangeline: FINE! You told me that halloween meant getting candy. I thought,"Why go door to door when I can have people SEND candy to me?"

I knew you were up to something.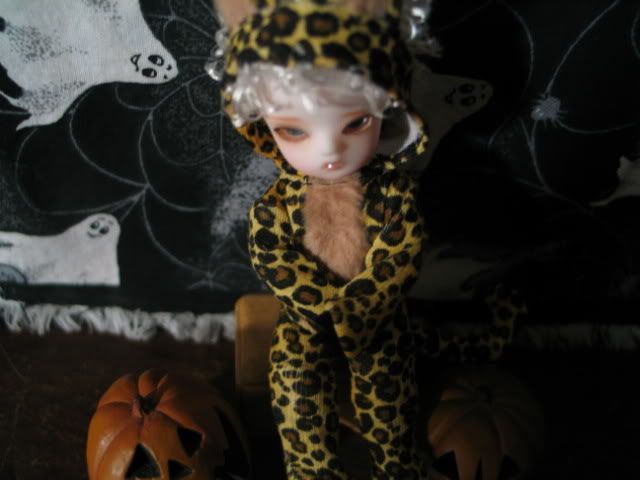 Evangeline: Now, when you make this posted all over the 'net, make sure to include that paypal button thingy so everyone can paypal me some candy!

*hysterics*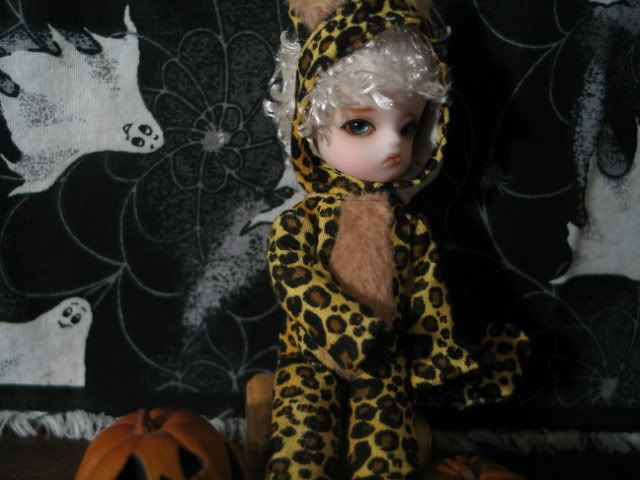 Evangeline: Why are you laughing at me?

Because you can't paypal CANDY!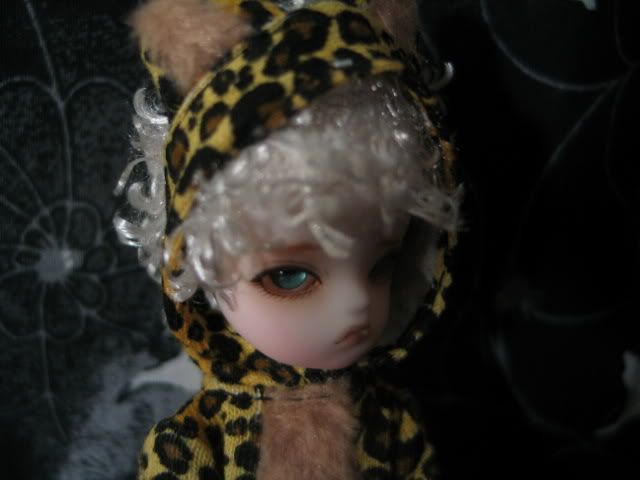 Evangeline: I hate you!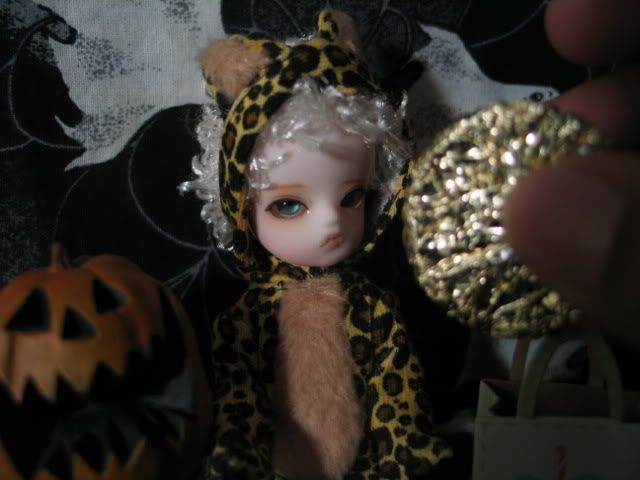 Here's some candy. There, all better?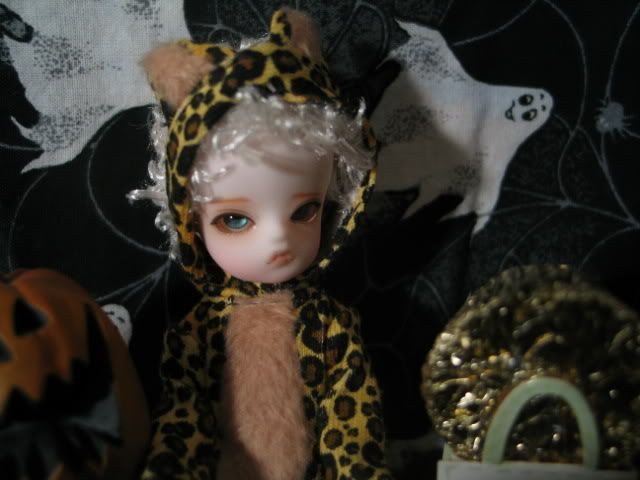 Evangeline: No, I want more!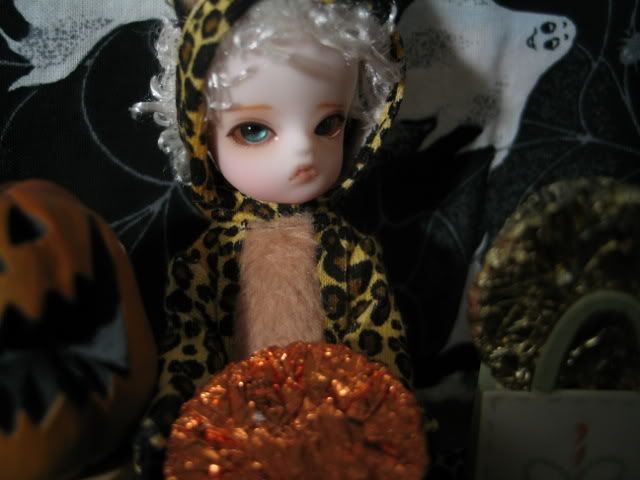 You can have two, that's it. Otherwise, you'll rot your teeth out. Besides, to you those are about the size of a pie compared to a regular human.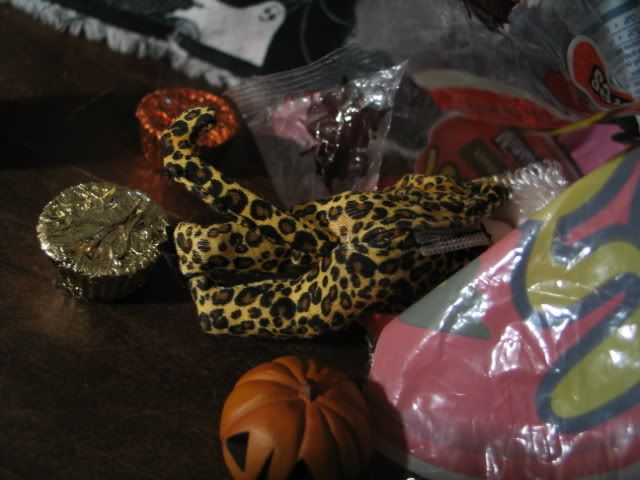 EVANGELINE! NO!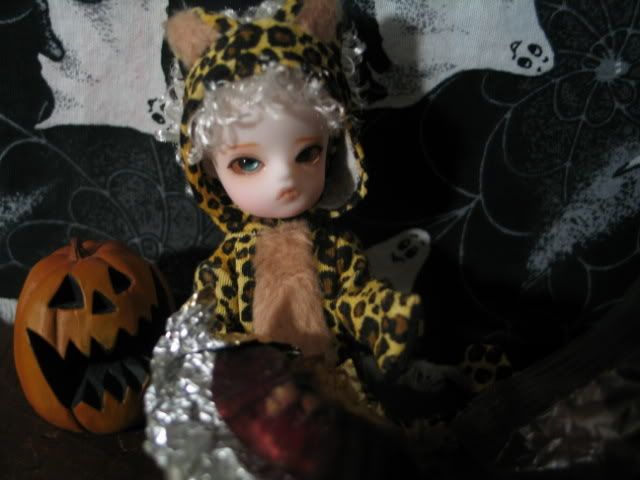 Evangeline: And just what are you going to do about it? You're hands are full of camera!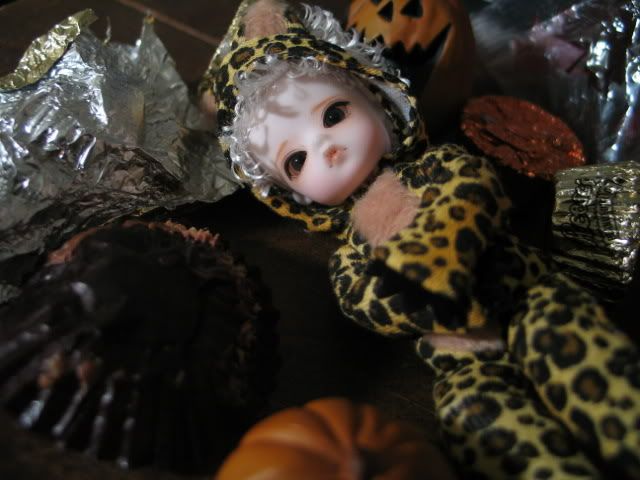 Aww, does poor little Evangeline have a tummy ache? Serves you right. I hope you learned your lesson....

(probably not)